Technische Realisation von Leuchten-Modelle Pancho Schlehhuber in Zusammenarbeit mit der Künstlerin.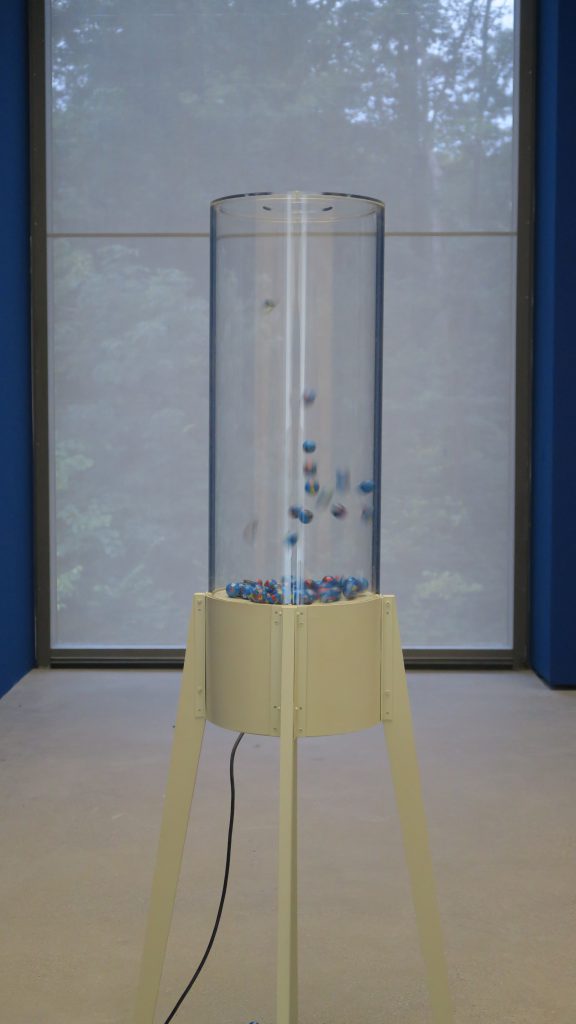 Museum der Moderne Salzburg, 2019
Ausstellung "Fly me to the moon" vom 20.7.2019 – 3.11.2019
Galerie Weltraum, München 2009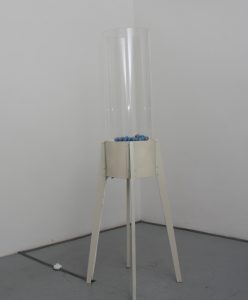 In die Skulptur ist eine Staubsaugerturbine eingebaut, die kleine Globen durcheinanderwirbelt. Halbe Globen werden dabei aussortiert und fliegen in weitem Bogen aus dem Glasrohr heraus.
Höhe ca. 170 cm, Holz, PVC, Plexiglas, Staubsaugerturbine
Steuerung über Bewegungsmelder